Lorna and Matthew's winter wedding at the beautiful Three Kings venue in Falkirk was a real celebration of love.
The couple were surrounded by their family and friends as they exchanged vows in what was a really personal ceremony. There was lots of laughter and happy tears. As well as something which I've certainly never seen before at a wedding – a Rubik's cube!
The groom is a competitive Rubik's cuber (sorry – that was the best I could come up with!) and the couple actually took turns in solving the cube right in the middle of their ceremony. There's already quite a lot of pressure during this moment – right? There's the lifelong commitment, public speaking and eyes of all your guests watching, so they're much braver than me, in attempting this feat of human intelligence right at the pinnacle of their ceremony. But, they completed it with ease, and everyone was hugely impressed.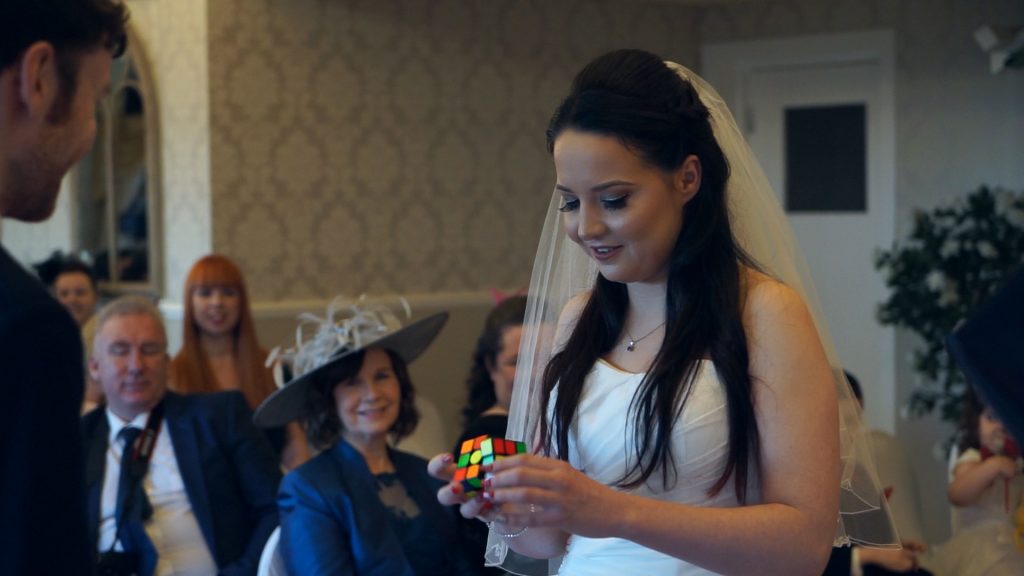 After a quick trip to the park for some photos, it was straight back to the Three Kings for a delicious meal and entertainment which left everyone dancing the night away. The couple had opted for a Harry Potter theme with their decorations, which was a real treat for the guests!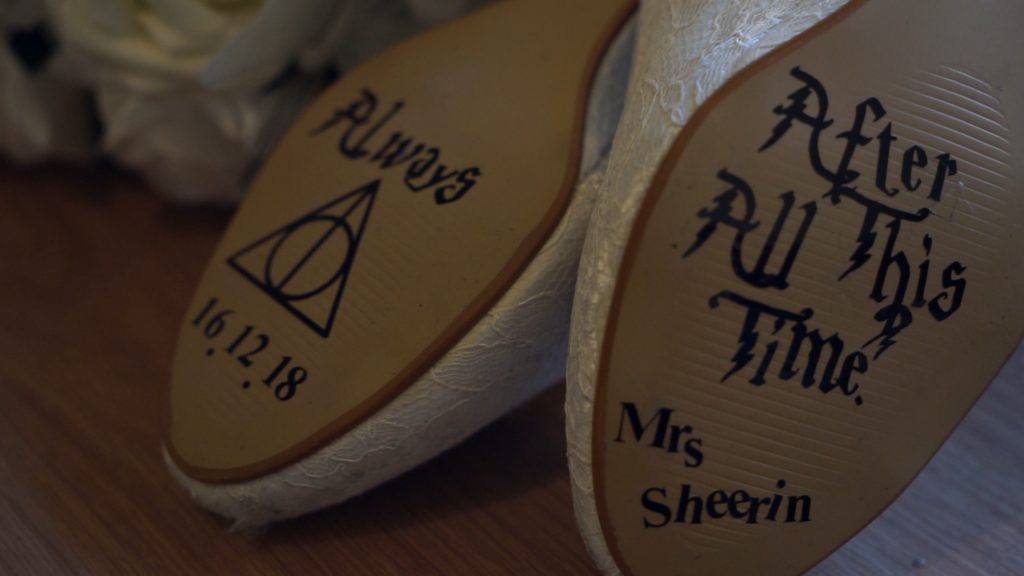 They also performed a beautifully choreographed routine for their first dance as husband and wife. There wasn't a dry eye in the house!
Here's a link to watch their wedding teaser film. If you'd like to check out some more sample videos head over to my showcase. For details on pricing and packaging head over to the weddings section. And please don't hesitate to drop me a message on the contact page.